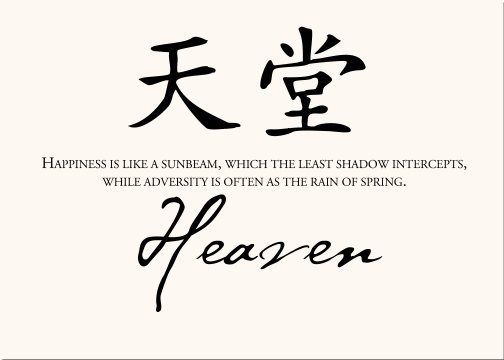 I shared this back in 2008, but it is so awesome I feel like sharing it again! In case you
didnt
know, I enjoy going to the past, and reading the things i wrote there. its so interesting to see how different i am, because I think I have changed very much, sometimes it makes me sad.
anyways, more about the image, I think it is just Great! happiness can be like a sunbeam, where the slightest thing can make it shadow. and adversity being like the rain of spring, life giving! helping to grow, its amazing. i like it a lot. forgive my incoherency, its late and i am tired
hahaha
anywhos
, I best be off to bed since i have to wake up and jog in a few hours.
kakaka